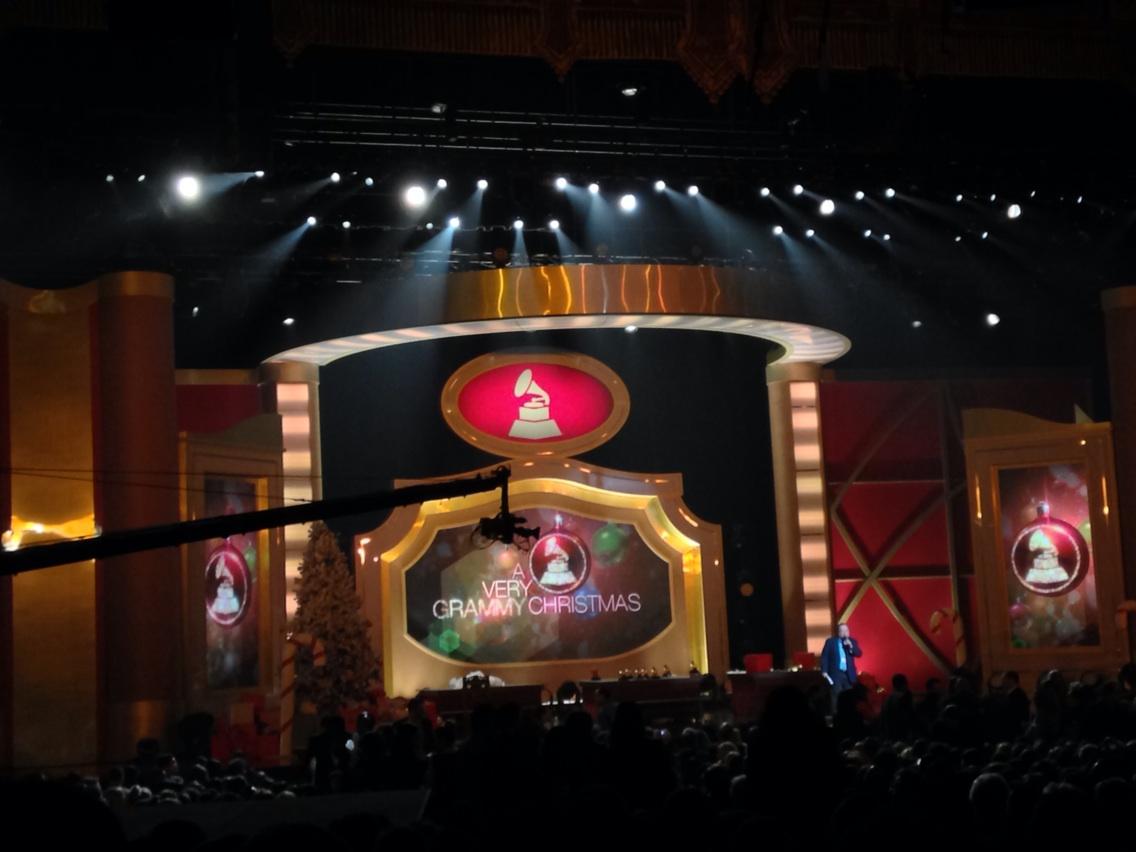 This was fun! Last year as a seatfiller, I attended the Grammy nomination special. This year, they changed it up and did a Grammy Christmas special. Set to perform was Ariana Grande with Big Sean, Tim McGraw, Mary J. Blige, Maroon 5 and Pharrell.
It was a tough evening to begin with because we had to check in by 7PM and the traffic was nasty. A 15 minute drive almost took us 90 minutes but we got right in the check-in table on time. It was a waiting game for about half an hour before we were allowed into the Shrine Auditorium for the show. They used to host the Grammy Awards there. We just found our seat and never had to move for the rest of the evening.
I had seen Ariana perform before and since this was a taping, it was OK if any artist messed up. LL Cool J our host had a few flubs but was still very interactive with the fans. Grande, even though I am not a fan of hers (Go Team Victoria), was pretty good. Big Sean wasn't bad either. Tim McGraw was good too, but I don't listen to his music.
What made this taping so good was that there was no rushing like the live shows I have been to before. It was nicely done. When Maroon 5 went on stage, I lost my marbles. I love this band. I love Adam Levine. It was all too sexy! All the thirsty women couldn't contain themselves.
After this, they set up the stage to perform John Lennon's "Happy Xmas (War Is Over)." Let me tell you a story. I became a fan of Maroon 5 when they first came out but didn't love them until I heard them cover The Beatles' "If I Fell." Any group that does Beatles, is good with me. But it wasn't until a little while after when I saw them perform this. My favorite John Lennon song covered so beautifully.
So when they set up the stage, I was hoping that they would do this song for the Christmas special. They did and I lost it.
The funny part about this was that they messed up the song so they had to do it again. This video was their first attempt. One mistake, but it was a taping so it was ok. Adam Levine apologized profusely. He's wonderful.
Pharrell and his hat also did two cover songs for the show. He messed up the first one and had to do it again. Overall, it was a really exciting show. Free makes it better and I got to watch a show before it airs. Pretty sweet!